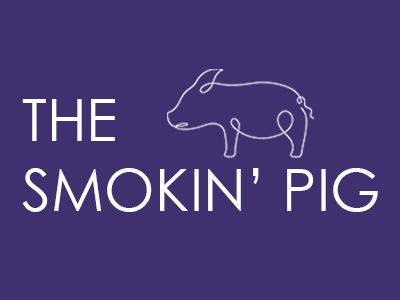 Portfolio Information
Date:

December 2017

Skills:

UI, UX, IA, Research

Client:

The Smokin' Pig
The Smokin' Pig is a restaurant based in South Carolina very close to my alma mater, Clemson University. They currently have minimal branding and a messy website, so I started redesigning their web presence to represent the restaurant better and to include an online ordering platform.
SMOKIN' PIG WEB PRESENCE AND ORDERING SYSTEM
PROJECT OVERVIEW
The Smokin' Pig is a restaurant located quite close to my alma mater, Clemson University. It is a little hole in the wall that is absolutely incredible and I highly recommend it if you go visit Clemson.
For this project, they need a new website and phone application for their online ordering system, which they're trying to implement.
INFORMATION GATHERING
It was necessary to talk to restaurant go-ers who would consider ordering their food online or via phone. It also helped to study other restaurants that do have online ordering as part of their workflow.
EARLY IDEAS
I created some mock ups using Balsamiq to get ideas down. The website is based around a grid and has no standard navigation bar, because in this case the menu is the food menu and all the website options are clearly displayed on every page.
FINAL DESIGN
For the final design, I used their branding, which heavily circulates around the Clemson football team combined with grilled meat. The website needed to look clean and appealing to college students in the area.